Dallas and Fort Worth Texas Digital Marketing and Website Design
Dallas/Fort Worth, Texas Search Engine Optimization
Dallas/Fort Worth, Texas Search Engine Optimization is a term used loosely by many website design companies without a real explanation of how it works, and therefore without any real results. Search Engine Optimization is a method of targeting customers to the content on your website by relating the terms of their search to the products and services offered on your Dallas/Fort Worth website.
Through our standard website design process and included in our stand unlimited updates process at no additional cost, we will help you optimize your website for various search engines, including Google, in an affordable and professional way. Since you have unlimited updates available at no additional cost, tuning your content to optimize it for search engines becomes simply and convenient as all content updates are free and fast! Also, since you will have a professional consultant available and ready to help you with your search engine optimization needs, the difficult task of Search Engine Optimization will be much more manageable.
Dallas/Fort Worth, Texas Email Services
We offer advanced industry leading Dallas/Fort Worth, Texas email services to complement your website design and development needs. As prospecting and current customers will want to communicate with you throughout your professional relationship, our email services become a crucial complement to your website. Customers naturally gravitate to your website as a result of Search Engine Optimization, marketing via radio and television commercials, flyers, advertisements and other various methods, providing a means for your potential customers to reach you is important.
Our Dallas/Fort Worth email services accommodate these needs and integrate seamlessly into your website via advanced contact forms that filter for interested customers and dropping them right into your inbox. Couple this with our advanced email filters and you can accommodate your customers needs with ease.
Brashear Family Medical
Kaufman, Texas

At Brashear Family Medical, you are more than just a patient. Dr. Ben Brashear and his staff pledge to help ensure you and your family's health.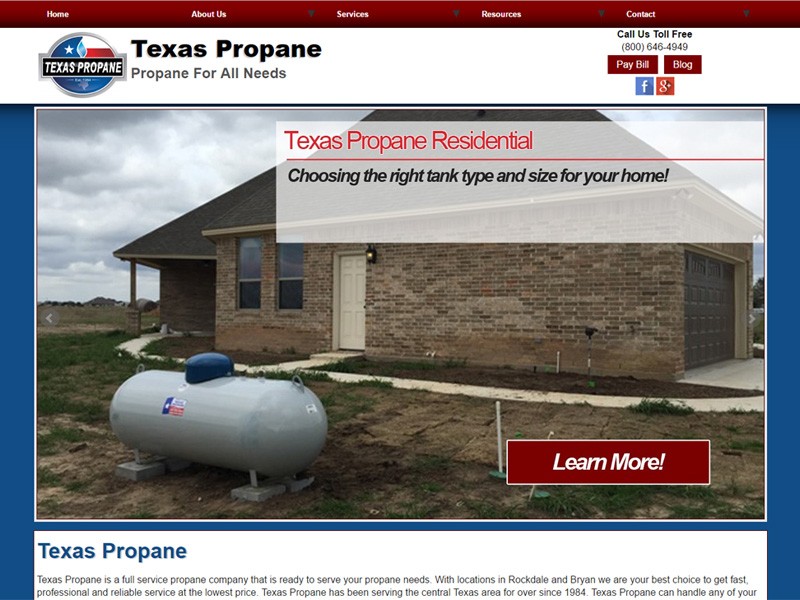 Texas Propane
Rockdale, Texas

Texas Propane has been serving the central Texas area for over since 1984.
Verified Customer Reviews
Andrew Maly
Centennial Arts has been a contributor to our non-profit youth hackathon. They not only share their great service with you but they also share it with our community. You're in good hands at Centennial Arts.
Carla Henderson
I love Centennial Arts! Extremely talented and efficient! Don't miss the chance to work with the best!
Chelsea Garrett
I have now worked for 2 business with websites from centennial arts and I can hands down say that they are the best with customer service. If you have a problem with ANYTHING they will work with you to either solve the issue all together or cone up with ways to fix the issue. I have read numerous reviews and worked personally with them for my employers and I can HONESTLY say if you are unhappy then you are most likely having a miss communication error. Outside of working with them for my employers I've personally taken my laptop to be fixed by them. It's a lot cheaper and faster then going to anywhere else.
Dan Waskow
Excellent attention to fine detail.